Tue 3 Jul 2007
Our vacation is in cyber-blackout country, so I wanted to post some pics to tide you over 😉
Simon is feeling better. Turns out he had roseola, a viral infection from which he is now recovering. Ramona either already had it or isn't going to because she seems to feel just fine. Thank God for Purell.
My mom had the great idea to go to the Garfield Park Conservatory to see their outdoor sculpture garden. Simon loved the interactive mosaics and Ramona loved the fresh air. I loved the shady bench. Andy came with and it was so much fun that I took the babies and my sister Eva again the next day! Here are pics from our second excursion:
This is a shot Eva got of the three of us and I think it's just sweet.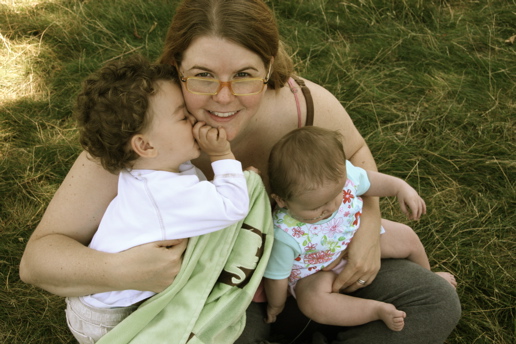 Here's Simon pre head injury on one of the sculptures…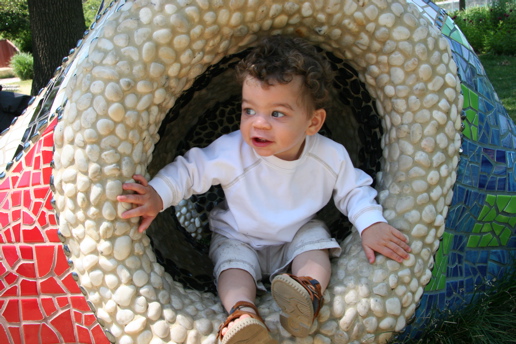 Here's a great illustration of how roseola is spread: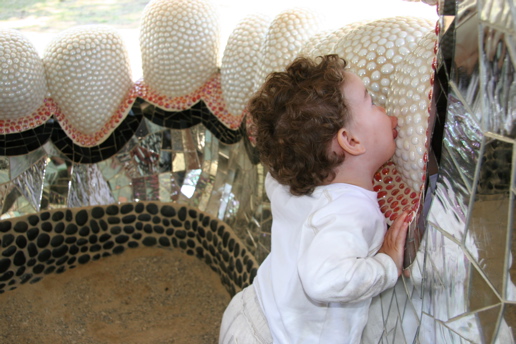 Here's the boy with Eva and just being adorable…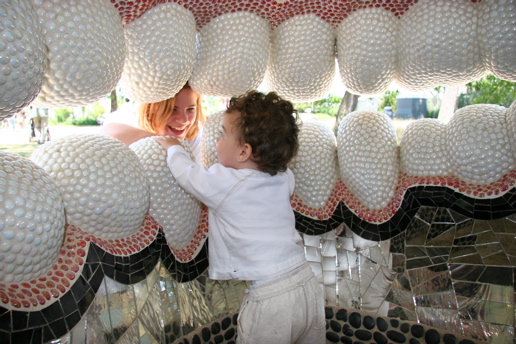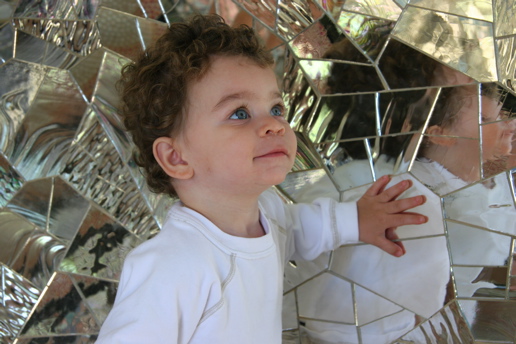 And Miss Mona practicing her sitting in the grass: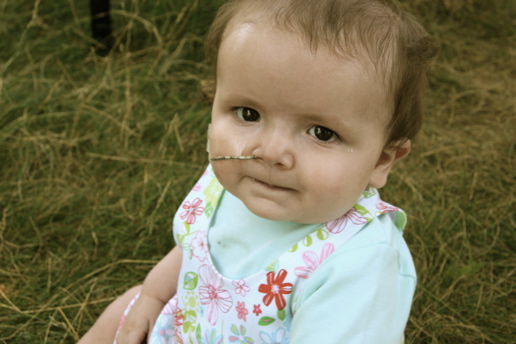 Happy Fourth! I love an opportunity to celebrate our freedoms and blessings. And as a bonus we get to recognize the sacrifices others have made and are making so that we can enjoy them. And it's an opportunity to eat sausages, also good.
Love, Jane.
13 Responses to " Adieu "
Trackbacks & Pingbacks: