Thu 11 Oct 2007
We're chuggin' along here. No big medical news to report. Ramona is doing great with her therapies – getting better at drinking and eating by mouth, rolling like a log down a hill, pulling up into a kneeling position, making and imitating sounds, in general developing at an age appropriate level.
Other than that we've had a string of colds in the house and Jane mysteriously got a stress fracture in her foot (but she's got a boot).
Here's a shot from a family visit to the North Park Village Nature Center.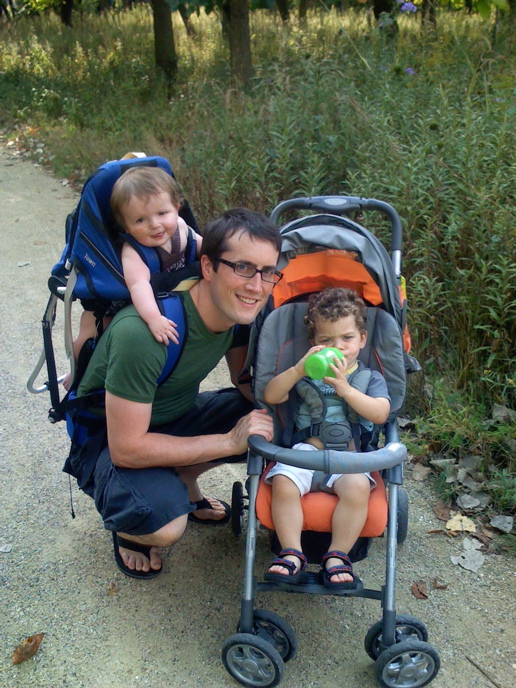 10 Responses to " Update "
Trackbacks & Pingbacks: