Thu 28 Feb 2008
Ramona's heart cath has been scheduled for April 25th. I will meet with the cath lab surgeon a couple of days before to get an idea of their plan but here's my understanding:
They will look at the size of her branching pulmonary arteries and any collaterals. They will measure her heart pressures. They will also do an echo while she is sedated. If there is an opportunity to give her any improvement in her heart function, dilating anything or coiling off anything, they will do it at that time. If they need any more info they will order a CT, but that would have to be done on a different day under another round of anesthesia.
She's got just two more weeks with the helmet. It's weird but I've gotten so used to it I think I'm going to miss it! And I also have no idea what I'm going to do with all that hair of hers. She's tolerating the orthotics on her feet well. She seems to feel much more supported and has even taken a step or two.
Simon is getting another cold. This is their third set of colds since the New Year and I'm sure it's just a matter of time before Ramona (and Andy and I) pick it up too. We just can't wait for spring to come so we can get out there and away from all these yucky winter germs.
I've been doing well. Making some time for myself. Taking naps. Tomorrow I'll be going over to the Sweden Shop to give the owner a hand with some of her merchandising. I'm excited, I haven't done anything creative for a while and really enjoy that kind of work. I've also been getting my nails done, which is a super-nice girly treat for me. Yesterday I got the color "High Maintenance". It's light pink. I think my next job should be naming nail polishes. But no "Daring Diva" or "Red Hot Mama". I think I would come up with names to fit a busy moms active lifestyle. Like how about, "Elastic Waist Pants" or "Haven't Showered"?
Feel free to add your favorites. Also, check out my friend Karen's blog for an interesting challenge on writing a six word memoir. I'd love to hear yours! Here's the big girl, looking very very pleased with herself.
Love, Jane.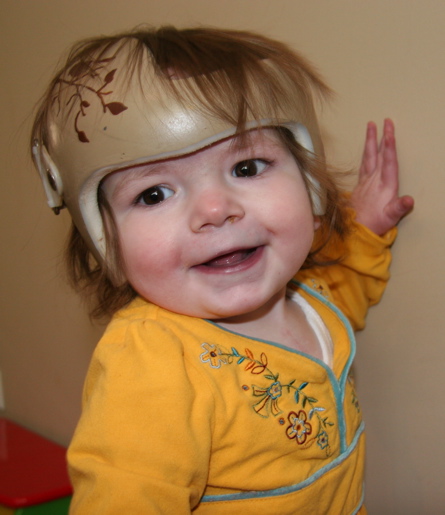 23 Responses to " Cath Scheduled "
Trackbacks & Pingbacks: