Mon 30 Jun 2008
Oopsie. Has it really been more than a month since I've posted? We've been having fun mostly. The big news is that Ramona is doing well and GROWING. She has gained three pounds and grown two inches in the two months since her cath. We also baptized both Simon and Ramona last weekend at a beautiful ceremony in my mom's garden.
The babies were very cute, but the cake from Taste of Heaven was the star of the show! It was a perfect day really, just what we were hoping for.
This morning I took Ramona to have some immunology labs drawn. It will take about a week to get the results. She was so good and thanks to my friend Anne, Finding Nemo and about six munchkins she only cried for a few seconds. They also checked her calcium and we should hear those results later today. If all looks good, we won't need to see the nephrologist for another year!
I know I've been absent here. Thanks for checking in with us. I'll update about her immune function as soon as I hear the results. Hope you and yours are well.
Much love, Jane.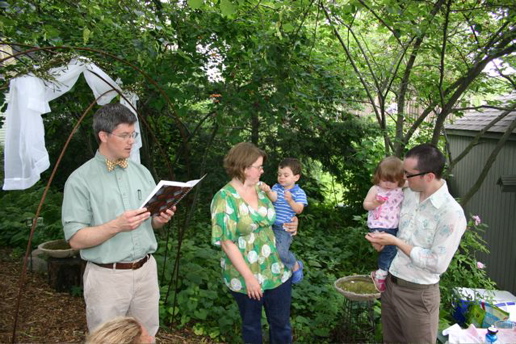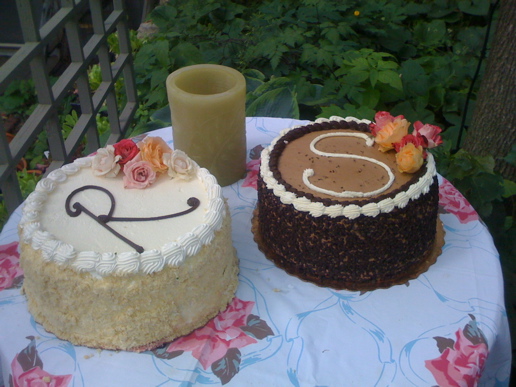 14 Responses to " The Mighty Munchkin "
Trackbacks & Pingbacks: