Sat 6 Jun 2009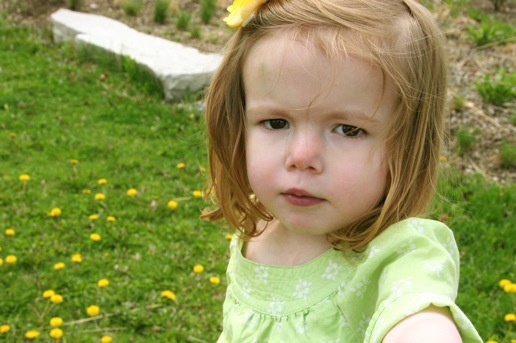 Hi there! We're still waiting for the surgeons to conference on Ramona's last cath. Rest assured, as soon as I have something concrete to share I will. Everything went fine and the results seem good, so we'll see.
But I'm posting today to ask for some help from my fellow heart moms. I have reconnected with an old high school friend, Estrella Rosenberg, who is doing some amazing work for CHD advocacy. She lost a sister in infancy to HLHS and is passionately pursuing ways to help other children affected by CHD. She is working hard, funding studies, and generally being a squeaky wheel in order to create a standard where every child would be pulse-oxed before going home from the hospital. The obstacles, as I understand them, are mainly the cost (one-use sensors are expensive and reusable ones are often not suitable for infants) and red tape.
Ramona was diagnosed at two months old. She had many signs and symptoms of a heart defect, was in the hospital for four days at birth, saw her pediatrician over a dozen times and even had an echocardiogram before anyone put a pulse-ox on her. She was lucky. She lived long enough to receive care and is thriving. Many children are not so lucky. Many die before diagnosis, many die because the care they receive is too little, too late. About 1 in 100 children are born with a heart defect. Many of these defects are easily detectable with pulse-oximetry.
Estrella has asked me to collect stories from my fellow heart moms whose children were diagnosed after birth, either in the hospital after birth or later on after coming home first. If you feel comfortable sharing your story, please send it to janedeitrich—at—yahoo—dot—com (take that spambots!) or you can simply post your story in the comments below. Thanks so much. I am also looking for photos to be used in some of her publications. Photos of your heart kids at home, in the hospital, with their feeding tubes, with a trach, playing soccer, playing dress up.
Thanks for your help.
Also, I wanted to share the sad news that little Faith passed away this week. She was a beautiful girl, loved by her family and loved by God. You can leave messages of condolence here.
9 Responses to " Calling All Heart Moms! "
Trackbacks & Pingbacks: